Achieve Balance is all about that its namesake. It is a range of services that supports your life into balance. Not great balls of fire transformation. Transformation and consciousness development that is so graceful and so subtle that you look back months later and say to yourself, I used to have a problem which is just not there anymore, it just drifted out of my life.
This website informs you of the types of sacred sessions you, your loved one or your business can receive. All sessions hold the intention of gently shifting the highest priority of impasse you are experiencing at this time, with the greatest degree of gracious ease. You experience a sacred session through receiving high frequency energies that I channel while holding a heart centred focus in the session.
You can also gather tips and insights about your path of achieving balance through the Achieve Balance Journal. By connecting to the RSS feed you can receive notification of any updates to this area.
About Lee Zalia Lichtnauer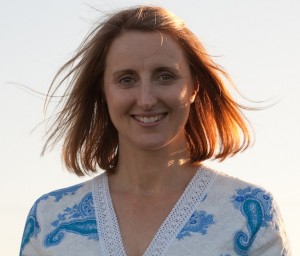 My training and skills have been developed whilst working with some very gifted beings since 2001. This includes: studying intensively the workings of the Akasha under the guidance of Qala Sri'ama Phoenix and graduating from the Divine Mother Sacred Mystery School; being an accredited Reiki Master, training with Noriko Kawamura and Tim Budden; being an Enlightened Master Channel, developing this ability over many years with the guidance from gifted teachers including Ineasa Mabu Ishtar; and being a student of Ryoko Freeman through the Urasenke Chado Takai Association where I continue to develop my understanding of inner peace through the Japanese Tea Ceremony.
In addition to the sacred session work, I also am:
The owner and creator of LEEF Infusions, www.leef.com.au, where you can be assisted at the deepest levels through the range of artisan herbal blends that have been infused with sacred encodements and universal light source frequencies, especially of grace and peace. All this through sacred contract with the nature spirits and adherence to universal law.
Co-founder of Bless My Life, www.blessmy.life, where the key areas of your life can all be supported through a weekly blessing. Each service is uniquely created to specifically assist. The services include Bless My Home, Bless My (Work) Space, Bless My Business (Energybody), Bless My Event, Bless My Meeting, Bless My Land.
Contributor to Azura Creations, www.azuracreations.com, where you can obtain personalised information for maximising your connection and use of your sacred Temple Crystal. I use my channelling and telepathic gifts with my connection with the crystalline kingdoms of the earth to connect to the consciousness of crystals and receive the information.
You can also connect with graceful pathways of transformation and consciousness development through the range of Divine Essence Elixirs that I co-create with Saajz.
I reside in the Nambucca Valley in NSW, Australia. You can receive your high frequency session wherever you reside in the world as a result of techniques and guidance I've received in conducting distance sessions. This means you receive your sacred session at the time that is best for YOU.
Enjoy your journey with Achieve Balance. Love and blessings to you, Lee